5 New Games To Checkout This Boxing Day
Posted by GAMEOLOGY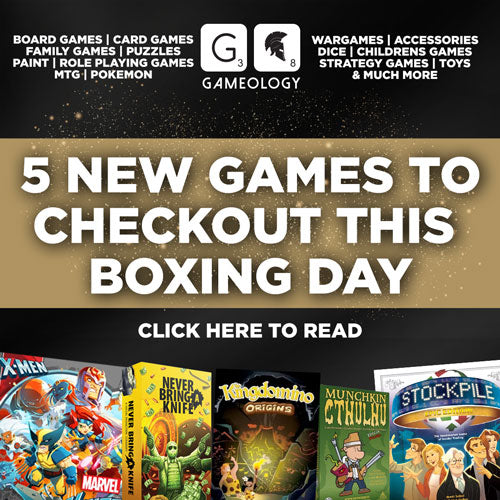 Marvel United X-Men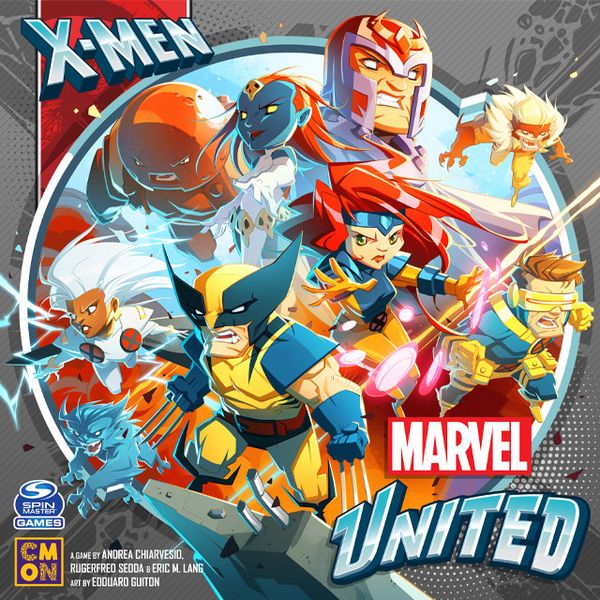 Designed by Eric M. Lang and Andrea Chiarvesio, Marvel United X-Men is a fast-paced, cooperative game where players take control of Marvel Super Heroes and band together to thwart the master plans of the most dangerous Villains in the Universe. Each Villain unveils their unique master plan, with cards that trigger different effects, and threats that pose challenges across the locations.
Heroes must choose carefully the cards to play from their unique decks, that not only offer different actions and superpowers to use, but also combine with the actions of other Heroes to do the impossible. Build your story line, unite your powers, save the day! Check it out here.
Never Bring a Knife
Your gangs been caught out, there's an undercover cop amongst your ranks and in the middle of a heist no less! As bullets fly, your job is simple but dangerous, find out who's who and try not to catch a bullet.
In Never Bring a Knife, players must figure out or misdirect other players to either keep their cover or keep the gang alive in this light, quick social deduction game. This game provides a new mechanical approach and a breath of fresh air in the social deduction genre.
Check it out here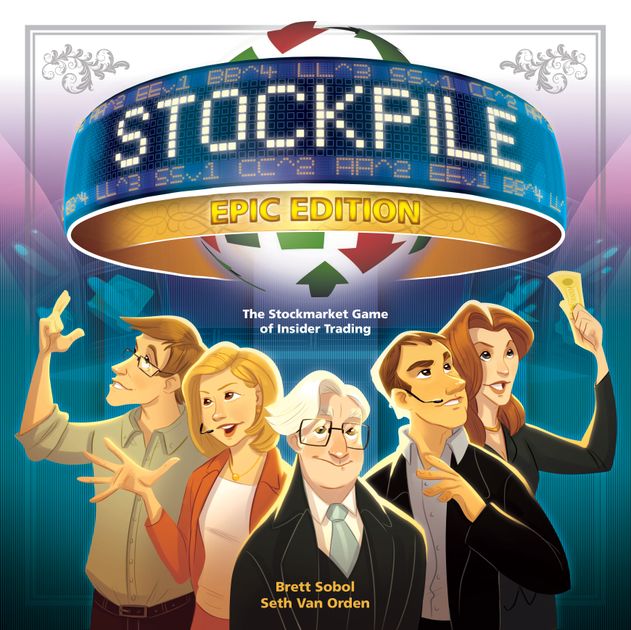 Stockpile Epic Edition
A Kickstarter Exclusive edition of a great little game of insider trading. The epic edition includes all content ever made for stockpile, that means all expansions in one great, big, exclusive box.
Stockpile is a wonderful game in which players take the roles of stock brokers buying and sellign shares in competing companies. But there's a twist! Each of you sneaky brokers has an in on different companies, when their value is going up and when its going down.
Use this information to bluff and cheat your way to fortune.
Check it out here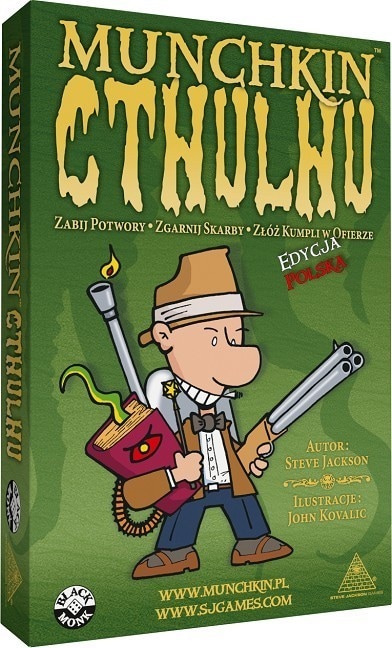 Munchkin Cthulhu
A must have for Munchkin fans who've survived dungeons, kung fu temples, starships, haunted houses, and super-foes. But can you challenge Cthulhu?
Munchkin Cthulhu now features evil of the eldritch kind in thise ode to Lovecraft's Mythos and the horror gaming that surrounds it. Munchkin Cthulhu introduces 4 new classes and a lot of monsters! And as usual, this set can be played as a standalone or combined with older sets for an even wackier experience!
Check it out here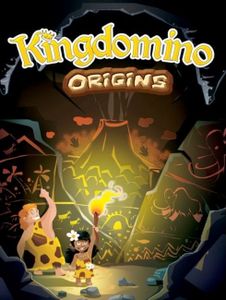 Kingdomino Origins
A new addition to the Kingdomino series, Kingdomino Origins introduces the new concept of FIRE! Regions in your territory will now earn points for the presence of this new element in the form of terrain pieces or Volcano dominos! 
Kingdomino Origins also introduces cavemen tokens, where players will earn points by collecting resources that will allow cavemen to your territory, and each type of caveman has its own way to give you points.
A great new addition to this beloved title, Kingdomino Origins is a welcome game in any board gamers collection.
Check it out here Collection 2019 Sale 70% Off Title for image